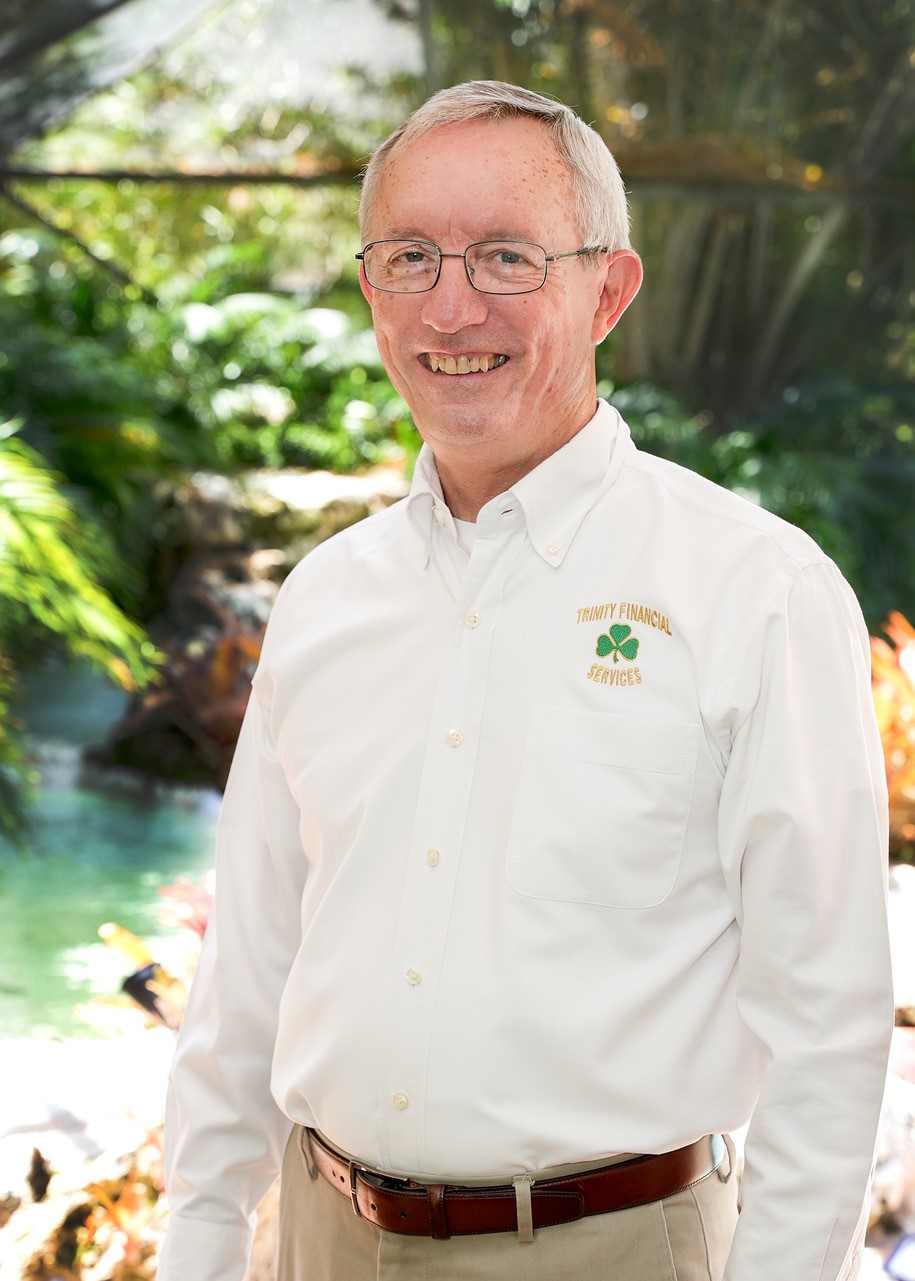 Steve Hennessy is the founder and president of Trinity Financial Services of South Florida, located in Palmetto Bay, Florida, a suburb of Miami. Steve is an independent financial advisor, helping people for over 40 years to protect their assets, invest wisely, and plan for a worry-free retirement. As a result of his planning strategies, his clients are well educated and confident of their financial future. Steve regularly provides Social Security workshops for employer groups, associations and professional organizations to help baby boomers make smart claiming decisions to maximize their retirement income. Steve is also a financial contributor to Investopedia, which is the world's leading source of financial content on the web.
Steve graduated from the University of Florida in 1969 with a degree in Business Management and Finance. Upon graduating, Steve served as a U.S. Army Signal Officer during the Vietnam era, and eventually retired as a Lieutenant Colonel in the Army Reserves. He continued his education and received his MBA from Florida International University in 1985. He began his career as a financial advisor and registered representative in 1981, building his business with such companies as New England Life, Mutual of New York, Transamerica and John Hancock. Steve uses life insurance, annuities, disability income insurance and long term care insurance to help his clients accomplish their financial objectives.
Steve is a resident of Palmetto Bay, Florida, and has been happily married to his wife Donna for over 37 years. Together they have a daughter, Laurelle and an energetic grandson.
over 40 years as a licensed advisor
Steve specializes in strategies that help his clients in achieving safety, security, growth without market risk, and lifetime income.
Protecting your retirement money, securing a guaranteed retirement income, and guarding your wealth from the huge expense of long-term care.
Our goal and purpose is to provide my clients with highly personalized tax, accounting, and financial advice. We will build the roadmap to your happy retirement together.